Walk in Her Shoes —
Fundraising Campaign for 2021
$38,665
of
$22,400
raised
$38,665
of
$22,400
raised

On the fringe of life in remote Kenya, she's not dreaming of an iPhone. She's dreaming of a life where she's not forced into marriage as a child. A life where she can get an education and start her own business. The kind of life that will shatter the legacy of unrelenting poverty she's certain to inherit. 
Will you take a moment to walk in HER shoes? In these shoes, she endures her daily domestic chores, walks great lengths for clean water, and toils in the fields for food.
The gift of an Elimu Girls scholarship will save HER life. This year we want to raise $22,400 to give all 14 girls full scholarships. Without our fundraising efforts as a non-profit, there would be no scholarships and the girls could not afford to complete the program on their own.
We truly believe Elimu Girls empowers her to become community leaders and entrepreneurs ensuring financial freedom, self-worth, and equality. Obtaining a full scholarship will really change their lives.
Hope allows us to go further together. The global string that holds us together is the notion that we're worthy of pursuing our dreams. She will rise with your generosity.
This is your chance to be a part of something so extraordinary it'll warm your soul to its core.
Scroll down and meet some of the girls!
Asante,

Founder
Elimu Girls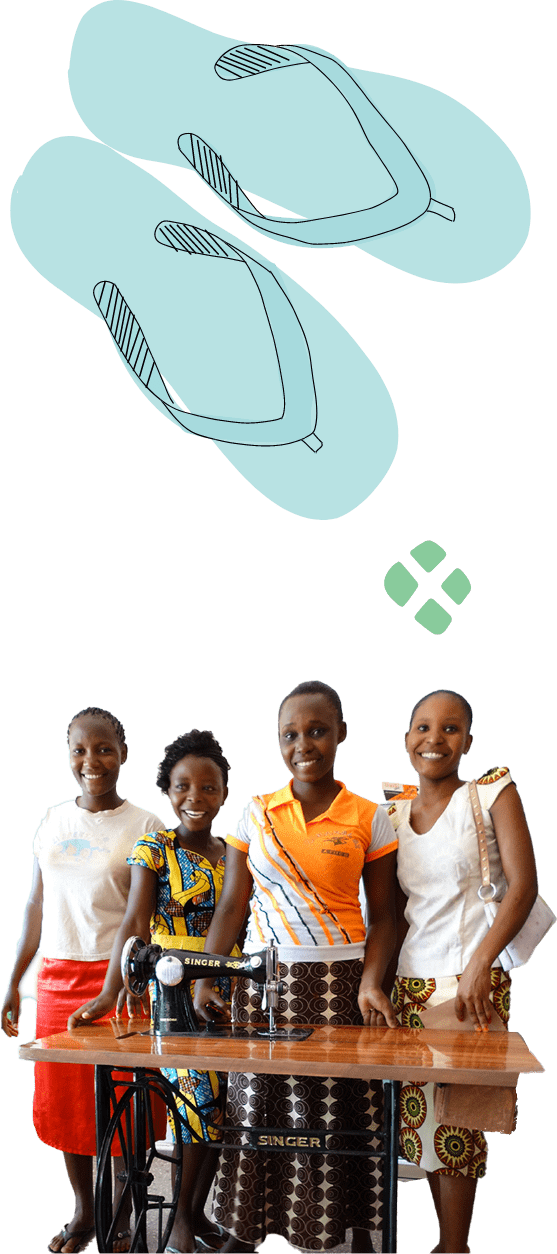 Elimu Girls
Class of 2022 Elimu's 2-year vocational sewing program provides a safe space and scholarships for vulnerable girls in rural Kenya to live, learn, grow, and give back to their community. We build Her confidence, self-efficacy, and self-worth through these core program principals. From our instructors to our pedagogy, her ability to realize her potential is our most valued asset.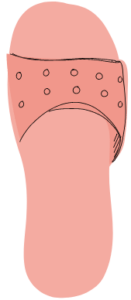 Harriet
Harriet's future was bleak. Her single Mum struggled to farm a small family plot to feed her and her 6 siblings. She repeated primary school many times and didn't graduate until she was 18.
Graduating wasn't enough though. Prolonged illnesses, a lack of tuition fees, and being pulled out to work the fields forced her to miss a lot of class time. Her low scores (and lack of money) locked her out of continuing her education. But Harriet was ready to fight for her future against the odds. She would not end up as a 2nd (or even 3rd) wife, like so many girls in her village.
Generous donations like yours allowed Elimu to give her the business training and sewing skills she needed to rewrite her story. Today, Harriet is finding her voice, standing up for herself, and gaining status in her community.
Harriet is rising above! And as she rises, so will her Mum and siblings!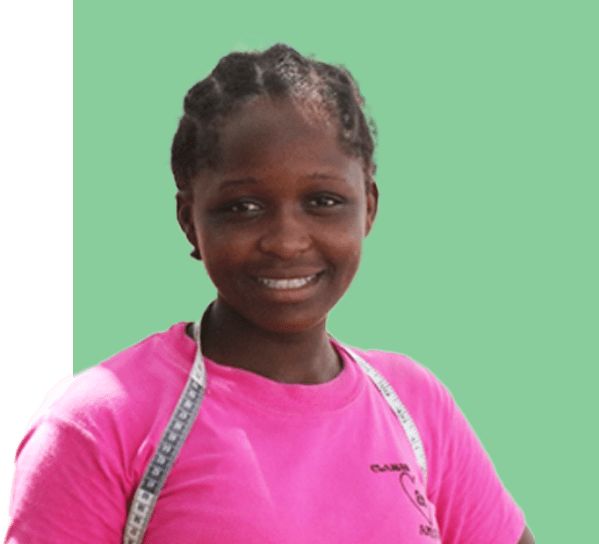 Doris
With seven other children and no formal work, Doris' parents found themselves unable to manage the basic needs of their large family, let alone school fees for any of their children. The family had to make hard decisions. Doris leaving school was one of them.
So, when Elimu offered her a sewing sponsorship, she jumped in – ready to work hard. She's a disciplined student with clear goals. Her top priority is to improve her family's situation and not let her circumstances stop her from getting on with life.
She knows if she does well with her own sewing business, she'll be able to help some of her younger siblings complete their education and provide for her parents' daily needs. This hope keeps her going!

Eunice
Through struggle and sacrifice, Eunice's parents managed to give her an education. She made it through high school and hoped to get into a sewing program to learn a marketable trade.
An aunt took her to Heri Sewing College in Malindi, but when COVID-19 hit, she lost her job. With four children of her own to care for, she could no longer afford to help Eunice. This left Eunice stuck at home. With no hope for further studies. No meaningful work to be found.
As luck would have it, Elimu sends its sponsored girls to Heri Sewing College. So, when we learned of her plight, we paid her fees and put her on the path to a brighter future.
This sponsorship gives Eunice hope for the future. It's allowed her to become a positive role model for her sister and cousins. Every penny makes a difference.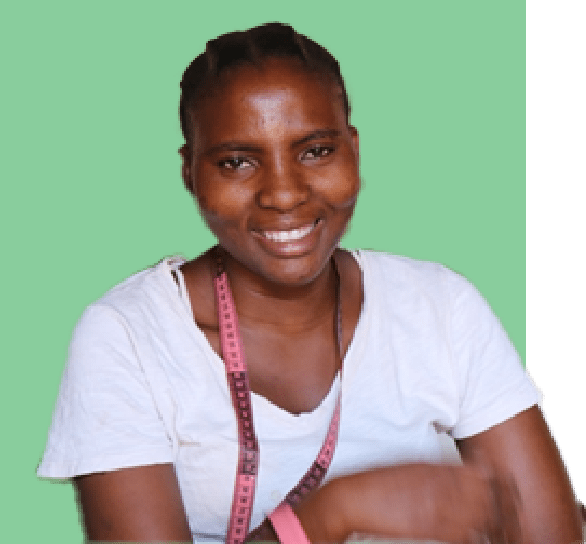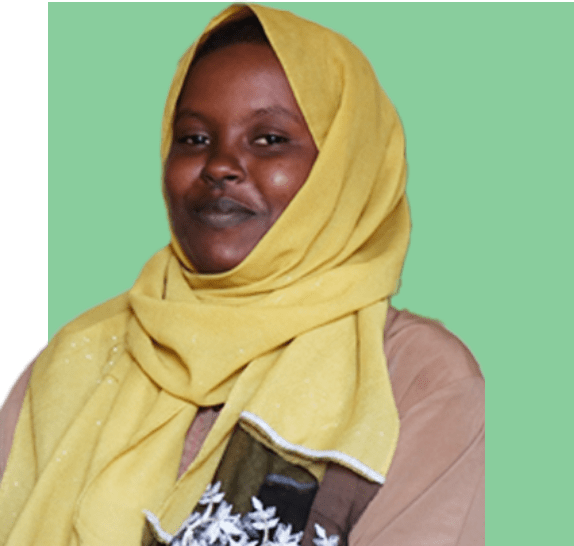 Hawa
Hawa has had it tough. Really tough! Her parents died when she was little, which forced her to drop out of school in 6th grade. She lives under the care of her eldest sister who does small-scale farming to feed her 6 children, Hawa, another sister.
Despite what she's been through, her beaming smile and bright eyes light up the room. She exudes hope, and she's determined to use her conquering spirit to succeed.
Hawa's so grateful for your donations. They give her the skills and tools she'll use to start her own sewing business. She's looking forward to making clothes for her nieces and nephews.
Become a monthly supporter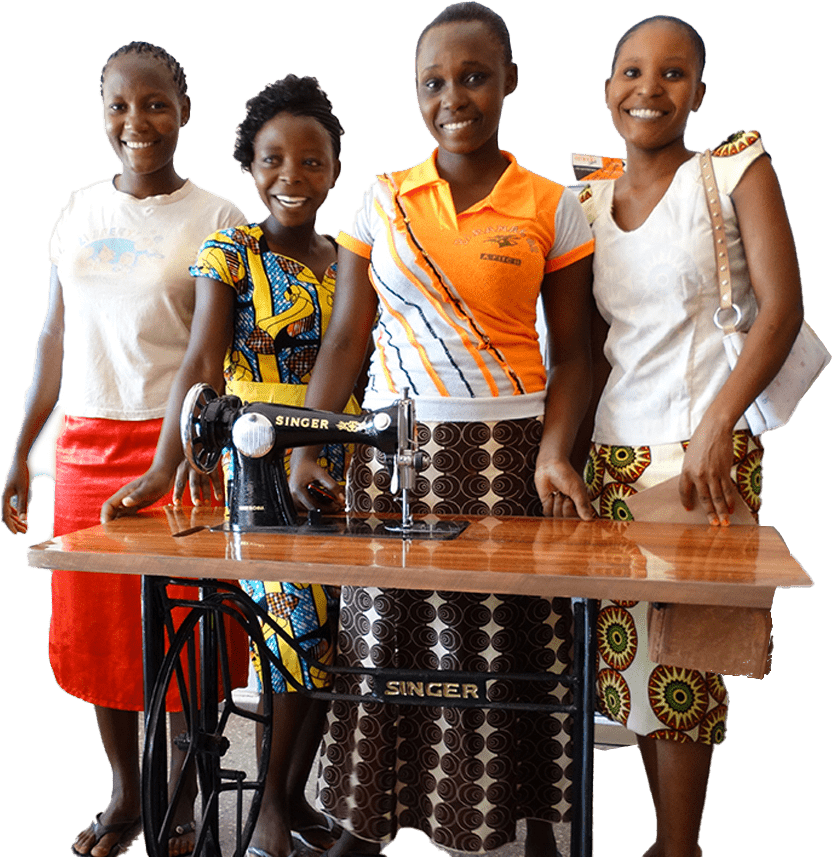 Give

Her

a gift of lasting change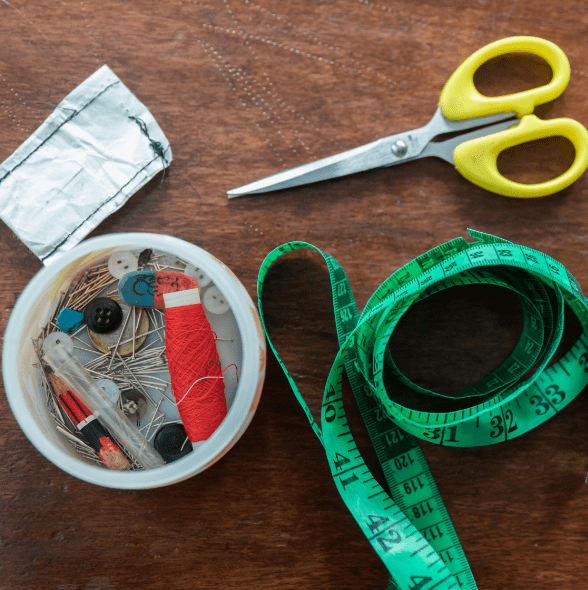 Includes a good pair of fabric scissors, bobbins, sewing machine needles, tape measure, and a stitch ripper.
You can also support us by purchasing something from our store. Every purchase is considered a tax-deductible donation and everything is handmade in Kenya by our girls.