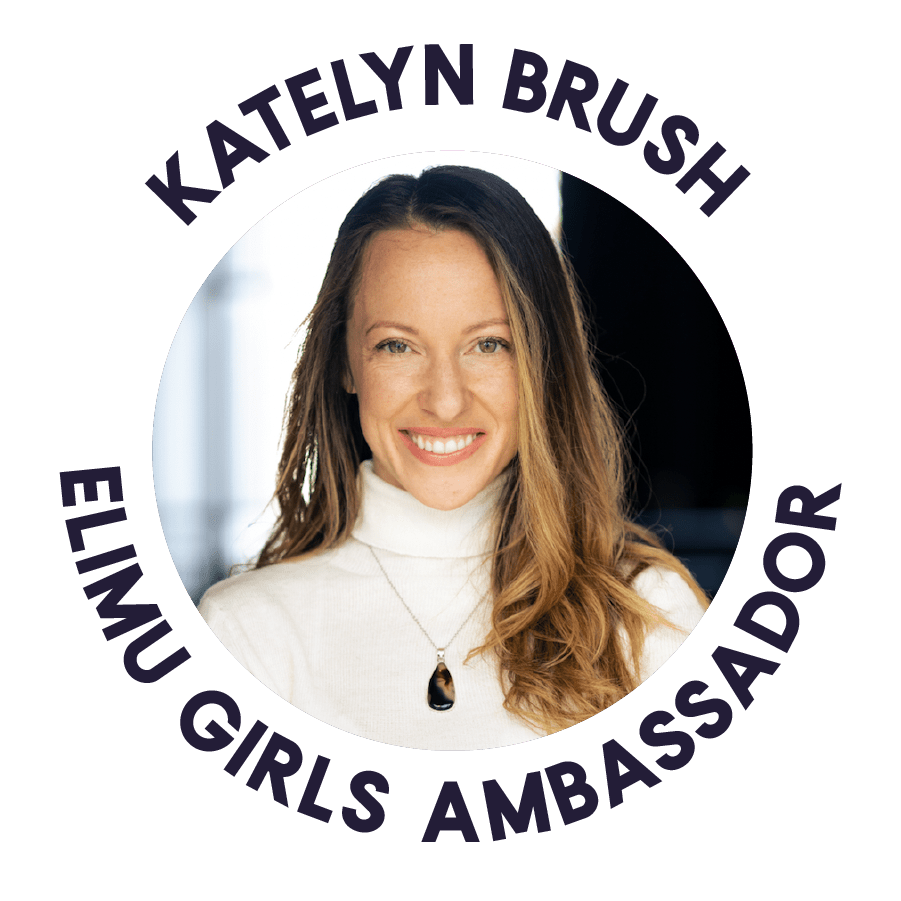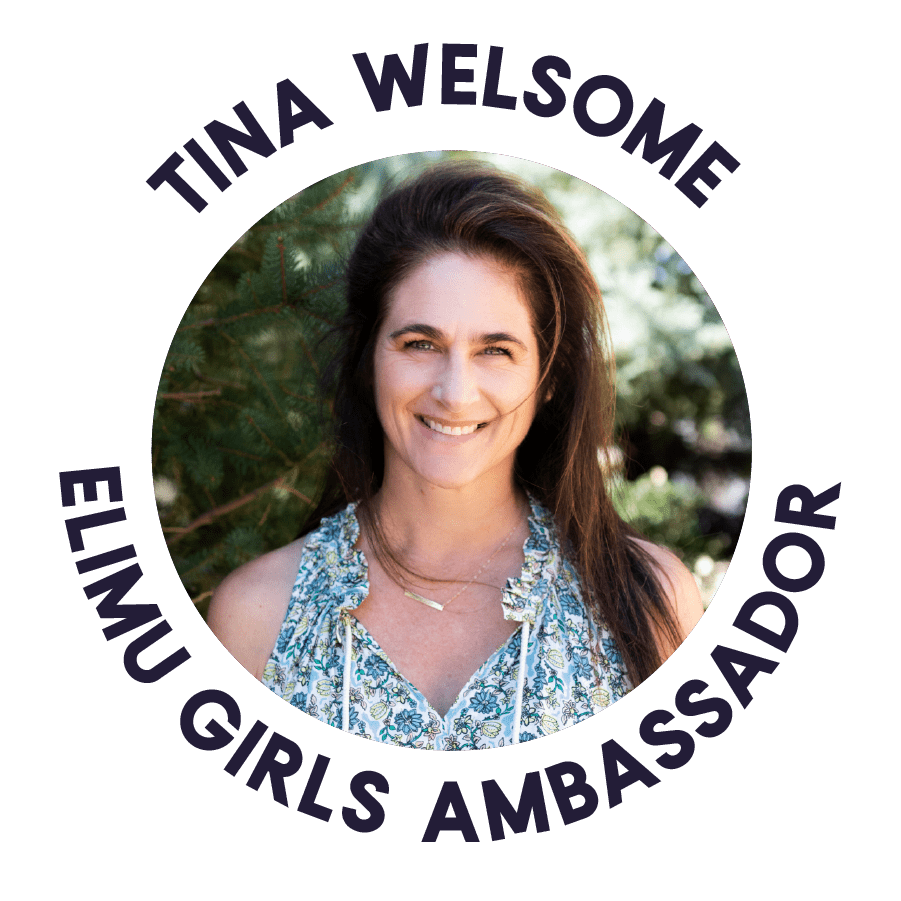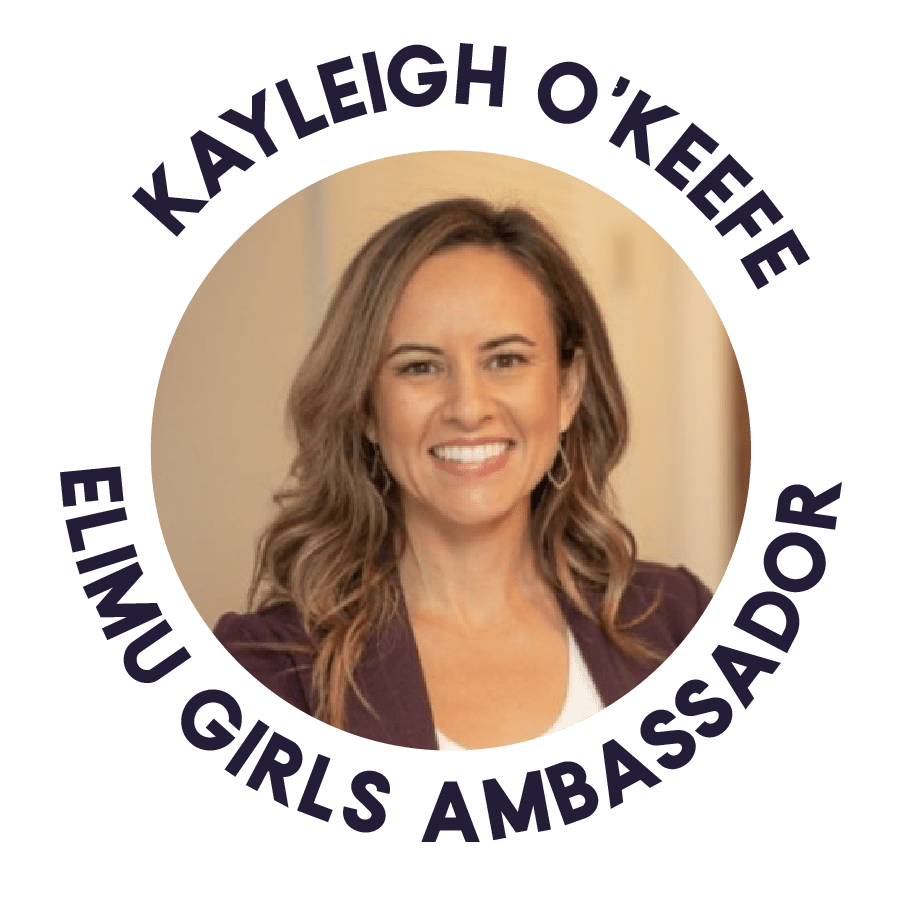 "It's up to us to rally for her."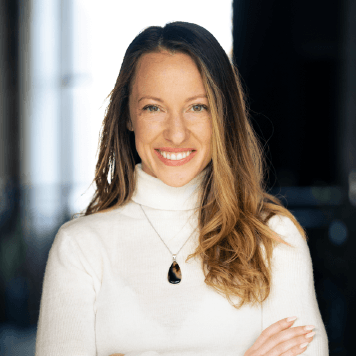 I believe that changing one girl's life is helping women everywhere. A rising tide, lifts all ships. We all have something to contribute to the world and if a voice, a choice, and a bank account is what stands between a woman and her ability to live a fulfilling, safe, empowered life. Hearing how Elimu Girls helps girls start businesses and how it helps them cultivate more safety and possibility, not only for themselves but for their families and siblings too, had me reflecting on how women are still fighting today for basic needs and rights.
Katelyn is a holistic business coach, consultant and the founder of Nurtured Marketing Agency. She has always anchored her roots in using business as a force for good and began her support toward Elimu Girls in 2022 when she co-published the book, Heart-Centered Leadership which donated all proceeds to the foundation. Within all of her work is the mission to help women feel their own power, and claim their health and wealth at a higher standard. She is originally from New York, now in Colorado and helps businesses world-wide make more impact and income doing what they love.
"[Elimu Girls] gives me hope for the future generations of women."
I am so honored to be part of the mission of Elimu Girls. Having been a young woman who struggled through her own physical and financial hardship, it inspires and empowers me to provide the love, help, and support for these girls that I wish I had. Helping to provide these shining lights with love, time, energy, and financial resources to give them a better life and allow them to fulfill their dreams gives me hope for the future generations of women, as well as reinvigorate my own dreams and passions.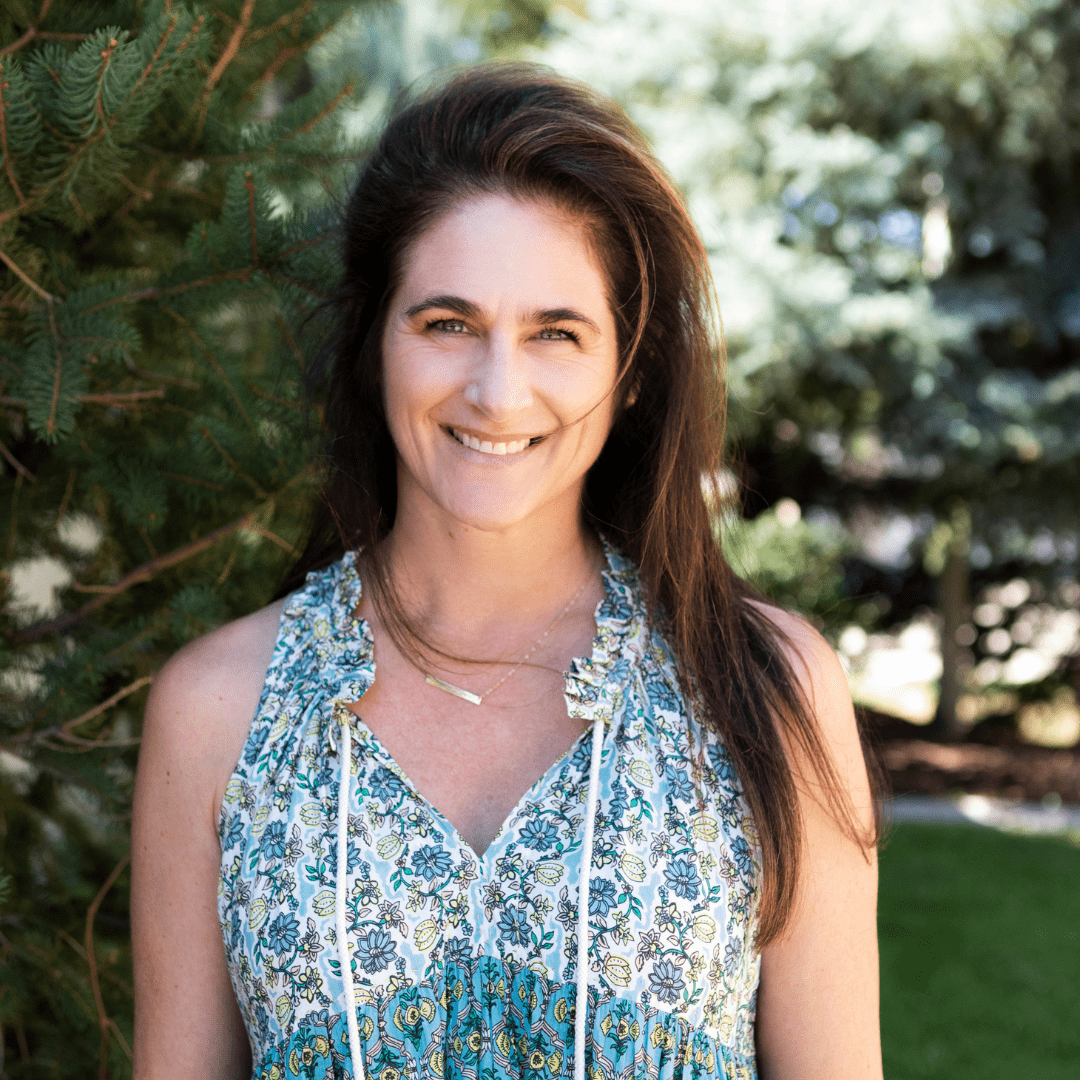 Dr. Tina Tickler Welsome DPT is a Doctor of Physical Therapy, and a Health & Wellness coach who integrates human development, personality, growth, and healing with the heart, mind, spirit, and body to holistically guide you on your own transformative healing journey. She is the author of LOVE(d), an international bestselling book about the key to unlocking your true potential to create and live an authentic life you love. Tina helps you realize you are the courageous author holding the pen to edit, rewrite and turn the page in the story of your healthier and more joyous life.
"I love the creative projects and tangible skills these girls are learning"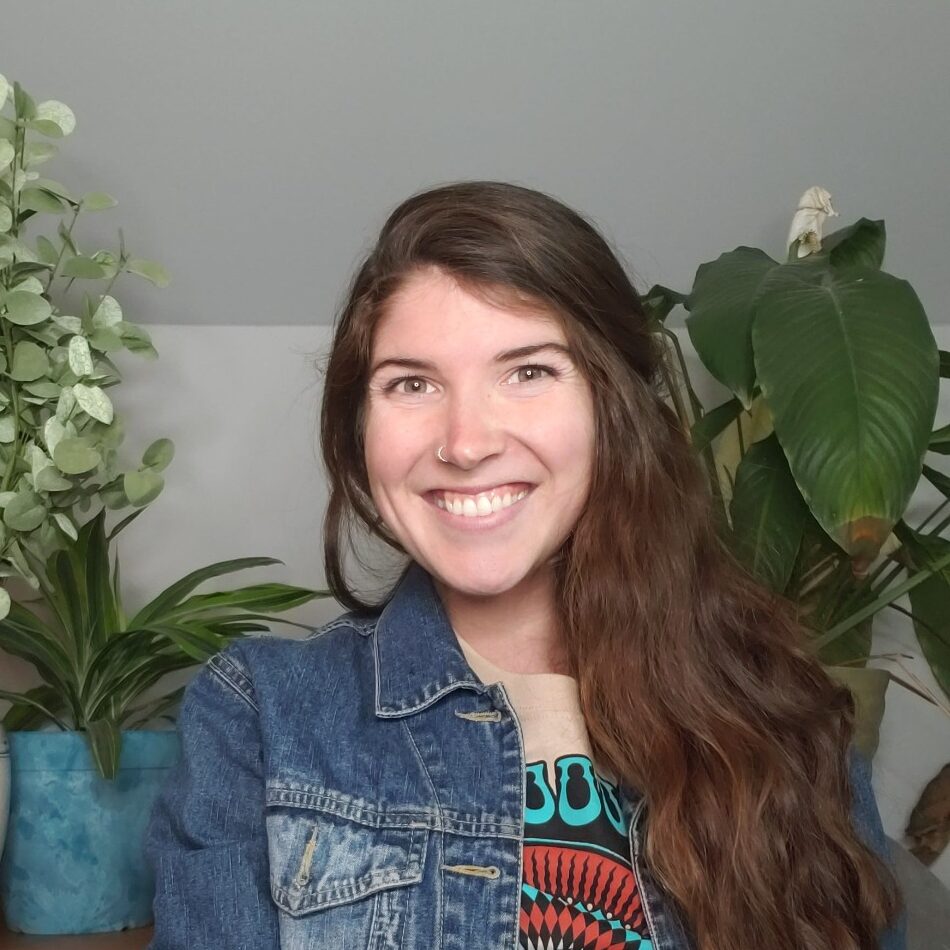 It has been such a pleasure working with Cindy and getting to know many of the women that Elimu Girls directly supports. There is something special about seeing an organization like Elimu Girls where the founder's feet are on the ground, directly working with the beneficiaries. It feels like the ultimate act of service to support these incredible young women, and give them the tools, resources and belief in themselves to start their business, support their families and change the entire trajectory of their future.
Bridget Aileen Sicsko is a speaker, marketing and business strategist and the co-founder of Visibility on Purpose, a company helping business owners grow their audience through PR and media exposure. As a former publisher, she is well-known for her way with words and ability to transform copy and a brand's message into something that is direct and compelling. Over the years, she has spoken nationally (& internationally) in front of thousands, and worked with over 200+ clients. Bridget has been featured in AskMen, Women's Business Daily, Medium, on RVN TV, Ticker News, News 12 New York and several podcasts.
"Your voice is your gift. Step onto your stage."
I was drawn to work with Elimu Girls because I believe deeply in healing ourselves and changing the trajectory of our lives – and the lives of everyone around us. Working with EG makes me feel a deep sense of connection to the struggles that all women face and the power of insight and community to heal our collective wounds and rise above. I love the intimacy of working with EG. My authors and I have been blown away every time we receive a personalized message from the women of Kenya sharing their gratitude and reading one of our books.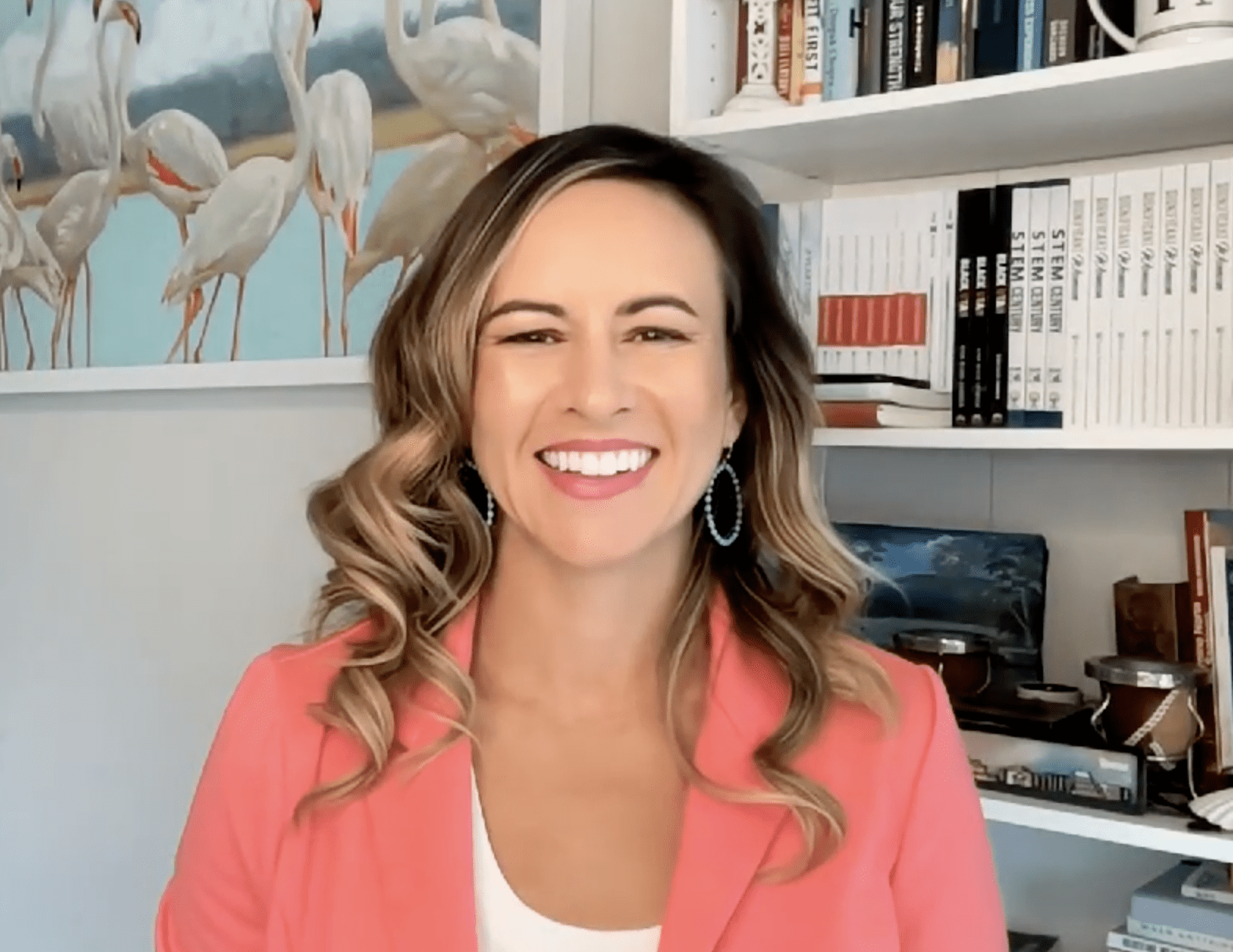 Kayleigh O'Keefe is a USA Today bestselling author, speaker, founder of Soul Excellence Publishing, and host of The Future is Human podcast. She is also the creator of the Corporate to Creative six-month incubator for women interested in shifting out of corporate life and into creative living.
Kayleigh has published 17 bestselling books on authentic leadership with over 450 leaders from 16 countries around the world. She believes fervently in the creation of a free and flourishing society where individuals are free to express, expand, and excel. It starts with leaders connecting back to their inner wisdom.
Prior to founding Soul Excellence, Kayleigh spent over a decade as an advisor to Fortune 500 executives and as a commercial leader at a real estate technology company. She received her B.A. from Duke University and her M.B.A. from the University of San Francisco.
Email: kayleigh@kayleighokeefe.com
Become an Elimu Girls Ambassador by contacting us at cindy@elimugirls.com