Explore one-of-a-kind handmade gifts from our school in Kenya.
Each purchase comes with a tax-deductible donation receipt. 
Meet Our Artisan Partners
Elimu Girls class of 2019-2020 wants you to know that every purchase you make helps her buy fabric, supplies, sewing machines, and so much more. In a world where you can be anything, thank you for being kind.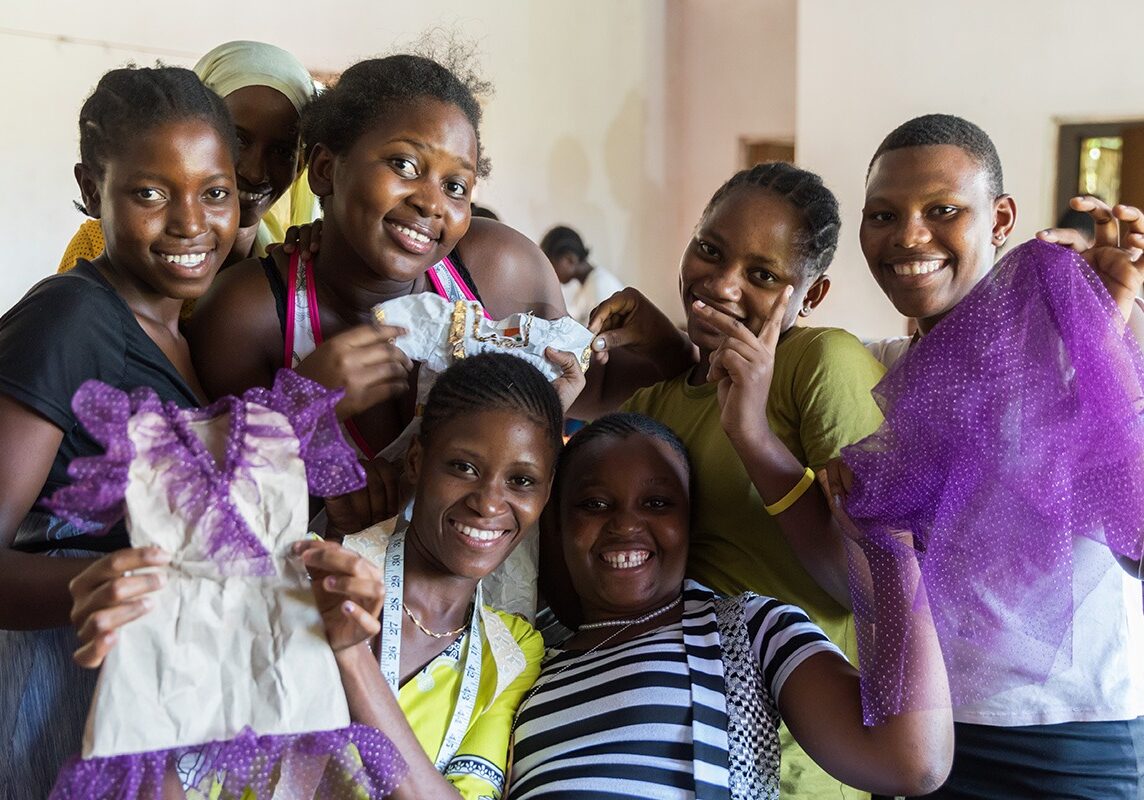 Initially, our first-year students practiced sewing patterns on recycled bags of all-purpose flour because it was less expensive than fabric. But quickly, as the miniature dresses began to adorn the college classroom, we realized these were works of art themselves. From collar to cuff link, every girl was able to touch each dress with her hands, her village, and her ingenuity.
Together, while learning the art of sewing, her story was deeply imprinted on every dress she created. It became a symbol of her struggle, her dreams, and her will to overcome. As this dress empowers her beautiful self, we wanted to have it travel from Kenya to you – and let the message of hope live on in your home.