Support Charities that Empower Girls
At Elimu Girls, we believe girls need our help, from Kenya to California. We are in the business of economic empowerment and enabling girls to find their inner strength. We help them tap into their courage, creativity and confidence. In Kenya, Elimu Girls launched the Heri Sewing College to transform girls into revenue generators for their families and communities.
In Los Angeles, we admire many organizations across the nation that exist to lift girls up and amplify their place in society. Las Fotos Project is a Los Angeles-based organization doing just that.

Mission of Las Fotos
Their mission is to elevate the voices of teenage girls from communities of color through photography and mentoring, empowering them to channel their creativity for the benefit of themselves, their community, and future careers.Through the lens of photography, students capture moments that inspire them and others to critically examine the world around them and to become agents of change.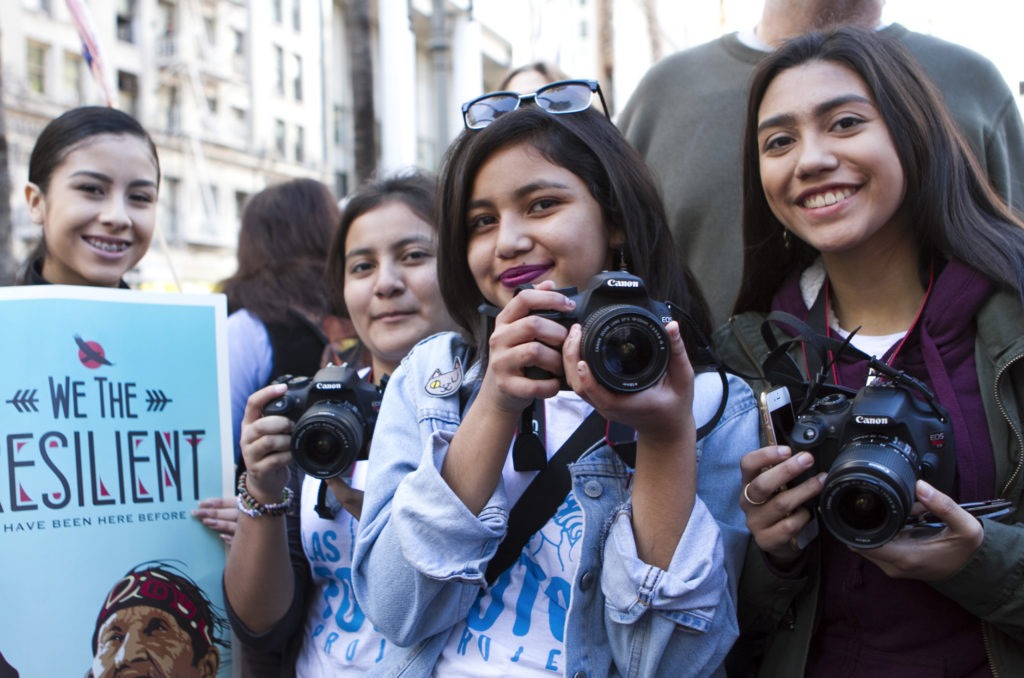 Similar to the objectives of Elimu Girls, Las Fotos Project focuses on mentorship,access to professional equipment to practice their skills, and provides a safe environment to explore their potential vocation. The girls at Heri Sewing College in Kenya are the same age, 13-18, as the girls participating in Los Fotos Project in Los Angeles.Both organizations encourage girls to explore their identities, build advocacy skills, and strengthen their well-being. We applaud their work. Keep it up Las Fotos Project.